The ICON•S Committee on New Directions in Scholarship invites you to join us in conversation in the
New Scholarship Showcase, a series of monthly virtual events dedicated to new books in public law.
This event will feature a discussion on Federalism and Constitutional Law, The Italian Contribution to Comparative Regionalism (Routledge, 2021) by dr. Erika Arban (University of Melbourne), prof. Giuseppe Martinico (Scuola Superiore Sant'Anna), and prof. Francesco Palermo (University of Verona and EURAC). The authors will offer an overview of the book, followed by comments from prof. Asha Sarangi (Jawaharlal Nehru University) and prof. Marcelo Labanca (Universiade Catolica de Pernambuco).
The event will be chaired by prof. Maja Sahadžić (Utrecht University), Co-chair of the Committee on New Directions in Scholarship, and is co-sponsored by the Centre for Comparative and Transnational Law (CUHK); Centro de Estudios Políticos y Constitucionales (Madrid, Spain); and the Montaigne Centre for Rule of Law and Administration of Justice (Utrecht University).
Date: 15 May 2023
 
Time: 14:30 UTC | 16:30 Paris | 10:30 New York | 22:30 Hong Kong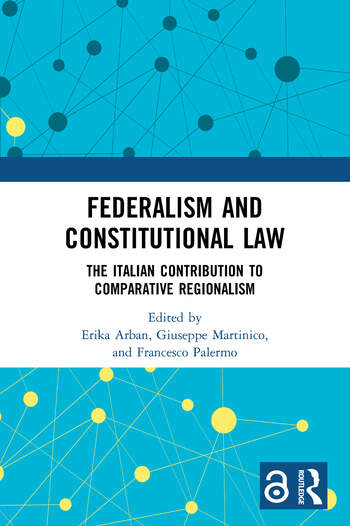 This volume examines the relationship between central government and local institutions, taking Italy as a case study to present a comparative perspective on how the Italian experience has influenced the global developments of federal and regional states. As the country with the longest standing regional system, Italy has a lot to tell countries that are dealing with similar issues in present times. Adopting a theoretical/analytical approach coupled with comparative analysis, this volume critically reflects on the changes brought to the Italian system of government by the reforms
of the Italian constitution, the reasons why further decentralisation has been resisted and offers a comparative overview of the place and contributions that the Italian experience has brought to the global debate on regionalism and federalism.